Staff & Board
MCEDV Staff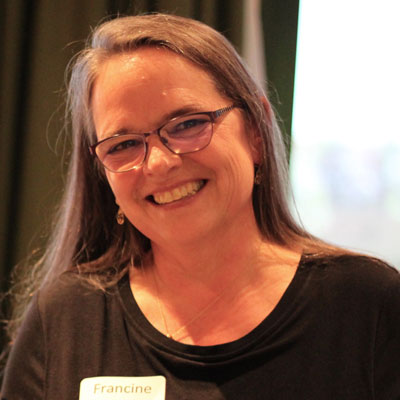 Francine Garland Stark

Executive Director
Francine began her career in the movement to end domestic violence in 1985 as a volunteer for Women Helping Battered Women in Burlington, VT. She served as the Administrative Coordinator and later Community Response and Training Coordinator for Spruce Run Association (now Partners for Peace) in Penobscot County from 1986-2009, and as Executive Director of Hope and Justice Project in Aroostook County 2009-2015. As Executive Director of the Maine Coalition to End Domestic Violence, she serves on the Governor's Commission on Domestic Violence and Sexual Assault, Maine's Homicide Review Panel, and the Justice Assistance Council. Originally from Chapman, Maine, she is a graduate of Bates College, and served in the Peace Corps in the Dominican Republic. She is the recipient of the Maryann Hartman Maine Woman of Achievement Award from the University of Maine Women in the Curriculum and Women's Studies Program, and the JW Coombs Award for Public Service from the United Way of Eastern Maine. In her own words: "My grandmothers, my father, three of my sisters, and I survived abuse and violence – all at different times and at the hands of different men. I feel privileged every day to have a job in which I can be part of creating communities in which all people give and receive respect, honor, justice, and joy."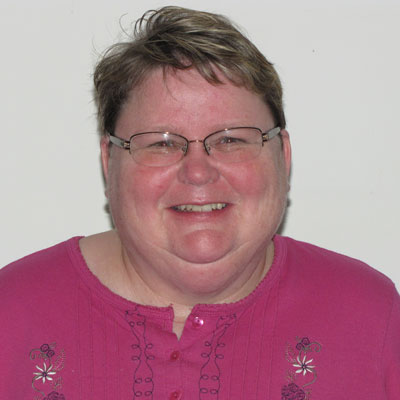 Deb Chapman

Operations Director
Deb first joined MCEDV in May 2005, and currently serves as its Operations Director. Her primary role is financial and grant/contracts administration. Deb came to the work after devoting six years as the director of community outreach for an area agency on aging, where her perspective on domestic abuse through the elder abuse lens. Deb graduated from the University of Maine at Orono with a B.A. in Journalism. In her spare time, she spends time with her wife, Carol, who she says is instrumental in keeping her grounded during the most challenging and rewarding of times: "We have a menagerie of pet companions with Maggie, a dachshund / crested terrier mix, bringing boundless energy into our new home along with four cats and two parakeets. I enjoy coloring – with the caveat it must be color-by-number – since I don't have the creative eye to choose a color scheme on my own. I am committed to the MCEDV mission because I believe in the inherent worth of every person and their basic human right to life, freedom and safety in a world where no one is subjected to any form of abuse. I hope my work at MCEDV emulates my beliefs – making a difference, even in some small way, in the lives of victims and their families."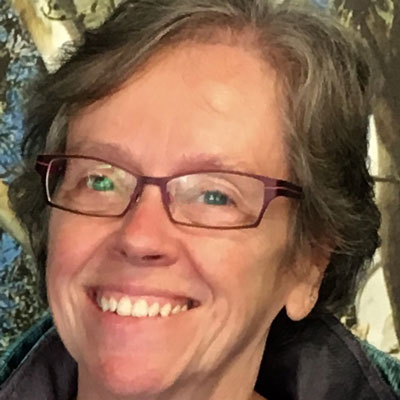 Lyn Carter

DV-CPS Program Coordinator
Lyn describes herself as an American feminist, human rights activist, LGBT rights activist, and domestic violence advocate. Her 29-year career in domestic violence advocacy has focused on support for adult and child survivors affected by the abuse perpetrated by their partners, parents, and caregivers. In her current role at MCEDV, Lyn coordinates the successful program that places specialized domestic violence advocates as liaisons in each of Maine's eight Child Welfare Districts. The advocates act as a bridge between each District and their local domestic violence resource center. Lyn believes that child and adult survivors of abuse are strong, courageous people deserving respect, support and the understanding of their communities, institutions and families. She notes, "Often, well-meaning friends, providers and families struggle to support survivors, while they cannot see or understand the batterer's pervasive abuse, power and capacity to gain and maintain control. Well-trained and committed advocates can and have changed the world where survivors live and still there is so much more to do." Lyn holds a B.S. in both Human Development/Family Studies and Women's Studies from the University of Maine. She is the grand-daughter of Lela Blanch Sipprell Williams Hansen, a powerful loving woman, widowed with eight young children during the Great Depression and WWII and a formerly battered woman. She is the proud mother of two grown daughters and five fabulous grand-children, and the wife of Lois Galgay Reckitt, Member of the Maine House of Representatives.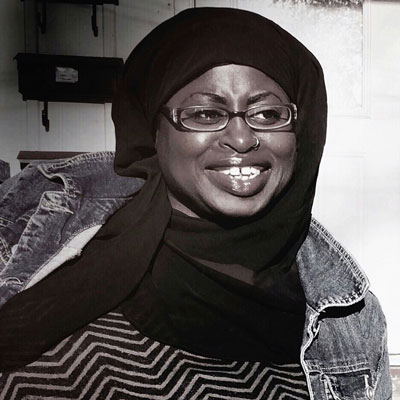 Samaa Abdurraqib

Community Engagement Coordinator
Samaa joined the staff at the Maine Coalition to End Domestic Violence in January of 2016. She was excited to return to domestic violence work, having spent several years (in the early 2000s) doing direct shelter work in Columbus, Ohio. Prior to joining the staff at MCEDV, Samaa was a faculty member at Bowdoin College and an abortion rights organizer with the ACLU-Maine. She earned her PhD in English and Gender & Women's Studies from the University of Wisconsin-Madison in 2010. In her role at MCEDV, Samaa provides support and technical assistance for domestic violence advocates and others around issues of trafficking, high risk response strategies, and responding to non-fatal strangulation. She also engages in statewide work around inclusivity for LGBTQ+ survivors, New Mainers, and victims who use languages other than English. In 2017, she began coordinating a collaborative initiative around the intersections of economic abuse and domestic violence. Samaa values the collaboration and solidarity exhibited by each member of the MCEDV team. She is honored to be working among a group of people who have been collectively fighting domestic violence for decades. When she is not working, Samaa spends her time engaged in racial/gender/social justice work locally, in Portland. She also occasionally writes for an online radical body love journal called "The Body Is Not An Apology" (check them out!). Samaa lives in Portland with her lovely partner & her cat, Stashiell Hammett, Resident Charmer & Most Attractive Feline In The World.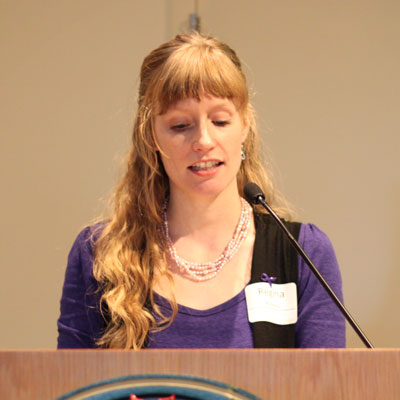 Regina Rooney

Education & Communications Director
Regina grew up in northern Vermont and has a passion for helping address the needs of rural communities. She has worked at MCEDV since 2013. Her job includes collaborating with and providing training for employers, health care workers, educators, advocates and the general public, with a focus on changing the social conditions that allow abuse to go unchecked and perpetrators to remain invisible. She is a first-generation college graduate and holds a MA in English with a concentration in Women's Studies from the University of Maine in Orono. She came to the domestic violence movement in 2007, when she began an internship at her local domestic violence resource center – an internship that turned into a volunteer gig, then a full-time job, and eventually a career. On working for MCEDV, she says, "I am so grateful for the chance to work for an organization where my own values are embodied in what we do, every day, and where I get to continually be learning and expanding my mind and heart." She lives in the midcoast with her librarian husband, two cats, and a whole lot of books and yarn.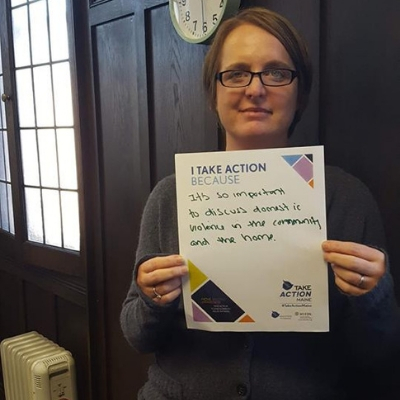 Christina Foster
Operations Assistant
Christina joined the team at MCEDV in April 2018. She holds a Master's Degree in Nonprofit Management and Public Policy from the Muskie School, and has experience working at variety of nonprofit organizations, including a historical society, a university and a foundation. Most recently, Christina worked at the Maine Philanthropy Center, where she was responsible for managing data and producing research reports. Christina brings her skills to the table to make a difference. She says, "Working with a dedicated group of people toward making our society a better place as always been important to me. MCEDV's mission in particular is an issue area that resonates with me as I've known a number of people who have been victims of domestic violence and needed help even finding the right words to describe their abusive relationship." Christina lives on an island with 24 chickens, 4 ducks, 2 elderly labs, 1 cat, 2 guinea pigs, 3 children and a partner.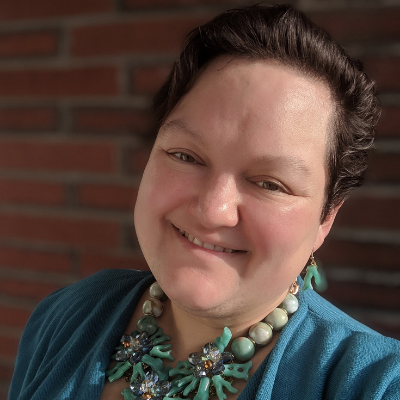 Karen Wyman
Violence Prevention & Intervention Coordinator
Karen Wyman joined MCEDV in March of 2019 as the Violence Prevention and Intervention Coordinator. In her role, she supports statewide prevention and intervention approaches that move us – individuals and communities – toward greater safety and collective liberation. Karen has over 20 years of experience in social change and service roles – in Maine, New Mexico, and Ohio. Since earning her Bachelor of Arts in English from Alfred University, her work has focused on promoting and creating justice for people at society's margins, whatever the reason for their marginalization. That has taken the shape of anti-violence and gender-based justice, economic justice, and community education – sometimes all at the same time. She has a keen ability to connect the experiences of individuals to systemic challenges, and her strategic and practical thinking helps bring us closer to solutions that move us all toward systems and relationships based on respect and equity.  About her work at MCEDV, Karen says, "I'm excited about being part of preventing and intervening in specific incidents of domestic abuse, and I'm even more excited about being part of changing the culture so that domestic abuse is unthinkable. I don't know exactly what that will look or feel like, but I want to find out – and I believe it can happen."  Karen was born and raised in Damariscotta, and now lives in Hallowell with her wife, where they eagerly await the return of the riverside rainbow Adirondack chairs each spring.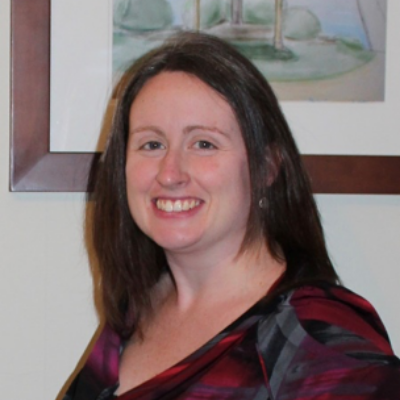 Andrea Mancuso
Public Policy Director
Andrea Mancuso joined MCEDV in January 2019 as the Public Policy Director. She came to MCEDV after spending many years working with and representing survivors of domestic violence and sexual assault in civil court. After earning her law degree at Georgetown University Law Center, Andrea began her advocacy journey as a staff attorney then Director of Legal Services and Public Policy at the Domestic Violence Crisis Center in Connecticut. In 2014, Andrea moved back home to Maine and joined Pine Tree Legal Assistance as a staff attorney in Portland where she represented survivors across several counties in Southern Maine in the District Courts. Andrea lives in Southern Maine with her husband, daughters, and two cats.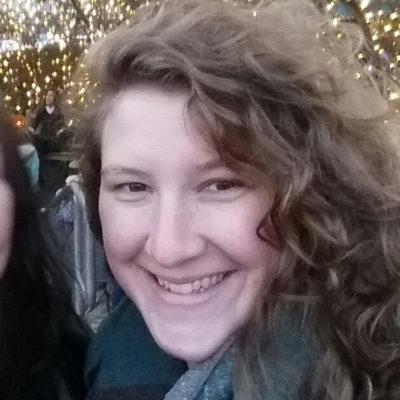 Amy Gatchell
Administrative Assistant
Amy Gatchell has spent ten years working in the education, non-profit and human services sectors, and she values the importance of strengthening families and communities through education and increased opportunities. Amy earned her bachelor's degree from the University of Maine at Farmington (UMF) with an individualized major of Art, Business, and Disability Studies. Amy has worked as a behavioral health professional, supporting children and families in their homes to build life and coping skills and creating structures which led to more peaceful home environments. She has worked in a variety of educational settings, including UMF's GEAR UP College Access Program, where she helped create an atmosphere in local schools where students could expect to graduate college ready – thus dramatically increasing post-secondary and first generational college-going rates. She has also provided safety programming – including Bully and Tease Prevention, Baby Think It Over, Safe Touch, and Seat Belt Safety – supported Civil Rights Teams, and provided tutoring and experiential enrichment programs for students of all ages. Amy joined the team at MCEDV in November of 2018 and is excited to continue her nonprofit work serving Maine communities. She is proud to work for such an inclusive organization that is dedicated to making Maine a safer place for everyone. She currently lives in the lakes region and enjoys swimming, kayaking, and hiking with her partner and three dogs.  Amy loves art and spends her free time painting, crafting, or playing the ukulele.  She gardens in the summer and greatly appreciates the fresh eggs from her chickens.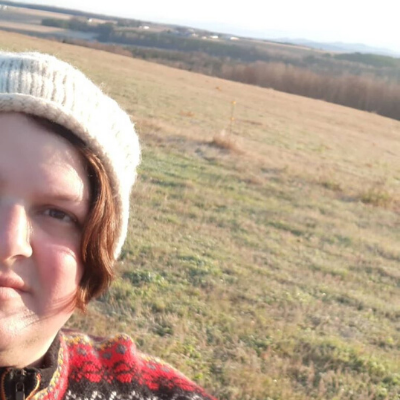 Kate Easter
Housing Services Coordinator
Kate Easter came to MCEDV in 2019, bringing many years of experience working in the data integrity and compliance sector. Kate previously worked for the Maine College of Art in the Registrar's Office and at the Loring Job Corps Center as the Data Integrity & Student Records Manager. She attended Marlboro College for a BA degree in Rural Sociology and Theater and in 2011 she received her Master's Degree in Business Management with a concentration in Knowledge Management from Minot State University in Minot, ND through the Job Corps Executive Management Program. Kate lives in Aroostook County and has a firm commitment to deepening her connection to small town life, rural communities, and culture. When she is not crunching data or creating pivot tables and graphs to help tell the story of developing and sustaining safe housing for survivors and victims in Maine, she currently volunteers for the Center for the Advancement of Rural Living in Caribou with a focus on bringing quality art, music, and theater to Aroostook County. Additionally, she helps – anywhere not under the stage lights – with the Presque Isle Community Players. Kate also volunteers for Northern Maine Pride and is heartened by seeing just how far the County has come to meeting the needs of the LGBTQ+ community. Otherwise, she enjoys hanging out at home reading or looking up recipes while bread is rising. She is fond of exploring the wayback roads and rural communities of Aroostook County, either in the car or on foot. And, when she's not doing any of that, she travels around Maine, Quebec, and the Atlantic Provinces to officiate for the local roller derby teams. Kate is eager to bring her professional experience and a County perspective to the Housing Services Coordinator position: "I am excited to be a member of the MCEDV staff and bring the critical perspective of the intersections of domestic violence, homelessness, and housing into even more conversations around the tables in Maine."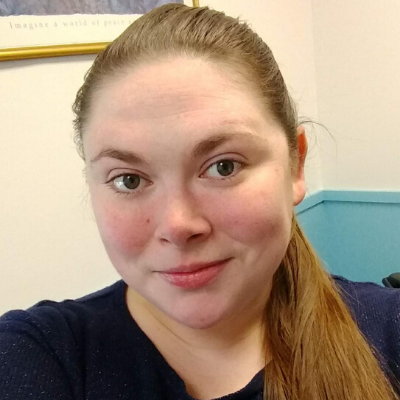 Paula Alves
Finance Director
Paula Alves joined the team at MCEDV in March of 2020 as the Finance Director. She lives in Sagadahoc County with her husband, 2 young sons, and their cat, Tillie. Paula spent the past 9 years doing direct service advocacy work, along with development and finance administration while working for Sexual Assault Support Services of Midcoast Maine. Prior to that, she spent 5 summers working with low-income, first generation students on their journey to higher education at the Bowdoin College Upward Bound program, which she is a proud alumna of. In 2019, she was the recipient of the Maine Educational Opportunity Association (MEEOA) Achiever Award. Paula received her bachelor's degree in Human Development from Colby College and is currently enrolled at the Muskie School, where she is pursuing a Master's Degree in Public Policy, Planning, and Management with a concentration in Nonprofit Management. She says, "I am so excited to be joining MCEDV and continuing to work in the violence prevention field at the coalition level. Domestic and sexual violence are pervasive issues and it is an honor to be part of a team, and part of a network of people, working each day to create a cultural shift where they are no longer tolerated or accepted."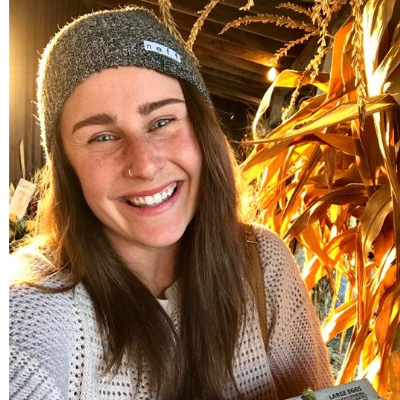 Kelly O'Connor
System Advocacy & Training Coordinator
Kelly joined MCEDV as the System Advocacy and Training Coordinator in July 2020. Originally from Northwest Arkansas, Kelly made her way to Maine in December 2016, beginning her career in the movement to end domestic violence first as an Advocate and Community Educator, and later as the Education and Outreach Director at MCEDV member program, New Hope for Women. Kelly is a researcher and educator at heart. Prior to her work in the domestic violence field, she worked on a range of related and cross-cutting international human rights issues, including strengthening local and national humanitarian response capacity, scaling humanitarian response operations, civilian protection in armed conflict, and improving girls' access to education in conflict-affected areas – primarily in South Sudan. On working with MCEDV, she says: "I believe that gender-based violence is one of the most pressing and invisible public health crises the world is facing today. I am honored to work with an organization whose mission is to make this crisis visible by lifting and centering the experiences of survivors while unapologetically engaging in the critical work of systems advocacy that is required to create lasting change to a culture that has privileged some over others for far too long." Kelly holds a BA in International Relations and Middle East Studies from the University of Arkansas, and a MA in International Human Rights with a concentration in Humanitarian Assistance from the University of Denver. Her specialties include South Sudan, gender-based violence, and violence prevention. When not working Kelly is failing at home DIY projects, playing soccer, drawing, and loving on her adorable (and loud) Redbone Coonhound, Maple Onion. She lives in Camden, Maine with her scientist partner, Cory.
MCEDV Board of Directors
Daryl Fort
Board President
Daryl Fort is a leadership and organizational development consultant, as well as a gender violence prevention activist, speaker and educator. He has worked with community-based and non-profit organizations as well as public and private sector institutions throughout North America, Eastern Asia, Europe, Iraq and Australia. Within the gender violence prevention movement, he has consulted with MVP Strategies, the National Consortium for Academics and Sport, Futures Without Violence, the U.S. Office on Violence Against Women, the National Sexual Violence Resource Center, the Center for Violence Prevention and others in curriculum and program development, strategic planning and implementation as well as facilitation training. As a subject matter expert in sexual assault prevention with the United States Marine Corp, the U.S. Department of Defense, the U.S. Department of the Navy, the U.S. Air Force, and the Australian Army, he has worked directly with thousands of military personnel around the world, including deployed troops in Iraq, Europe and Asia. Daryl has also worked with professional athletes, coaches, administrators, and league officials from the NFL, CFL, NBA, MLB, NASCAR, the NCAA, and the Australian Rules Football League, as well as thousands of collegiate athletes and coaches from the SEC, Big Ten, ACC, PAC 12, and dozens of other colleges and universities. He spent 14 years as a political and public policy advisor to former U.S. Congressman and Governor of Maine John Baldacci. As a Senior policy advisor to Governor Baldacci, Daryl coordinated Administration initiatives and policy development involving sexual assault and domestic violence, reproductive rights, children and youth, higher education, multicultural affairs, homelessness, civil rights and Tribal affairs, among other issue areas. A former Trustee for Maine Boys to Men, the Maine Center for Sport and Coaching and the Maine Center for Economic Policy, Daryl currently serves on the board of directors for the Maine Sports Hall of Fame, Planned Parenthood of Northern New England, and Lift360. A native of New Haven, Connecticut and current resident of Portland, Maine, he holds a BA in Political Science from the University of Maine, where he was also a Tight End and Defensive End for the Black Bear Football Team. In Daryl's words, "I have the opportunity and responsibility to help make my community and communities beyond safer, healthier places to live and love. That opportunity and challenge begins in the mirror….and extends to supporting and holding accountable those individuals and institutions that might help shape a healthier, safer world."
Marie Sola
Board Secretary
Marie Sola is the founder of Daughters of Change, a Portland-based cause marketing firm. In her role as a social entrepreneur, Marie utilizes her skills and experience to effectuate change by bringing attention and results to causes and issues affecting the world. Marie is a veteran of the Portland and Maine media markets, in sales, business development and management positions. She also produced and distributed television programs that received industry acclaim. Prior to starting Daughters of Change, Marie worked internationally for the Young Presidents' Organization, the premier Chief Executive Leadership organization in the world with over 20,000 members. As Director of Integration, she interfaced with business leaders around the world in a myriad of areas including, but not limited to, membership support, event and workshop planning, corporate communication, and creating the first, full-fledged new member integration program from the ground-up. Marie first connected with MCEDV through the successful Take Action Maine media campaign, a collaborative awareness-raising initiative that has resulted in a dramatic increase in the number of calls to MCEDV's statewide helpline.
Marvin Ellison
Board Treasurer
Marvin Ellison, an educator, faith leader, and author, taught Christian ethics for 32 years at Bangor Theological Seminary until his retirement in 2013. In collaboration with community educators, he has helped to educate clergy and congregations about sexual and domestic abuse, as well as clergy misconduct. He co-founded Maine's Religious Coalition Against Discrimination and also the Maine Interfaith Council for Reproductive Choices. More recently, he's organized a volunteer chaplaincy service for Planned Parenthood of Northern New England's health center in Portland. Marvin says, "As an educator for justice and faith leader, I recognize that MCEDV and the resource centers throughout Maine do life-saving work. I'm grateful for the courage, moral wisdom, and fierce tenacity of survivors and their allies who have bravely named sexual and domestic abuse as sinful and wrong — and then have organized to promote safety, accountability, and societal transformation so that women, children, and marginalized men are empowered to live in dignity, hope, and well-being. Justice-making begins in our homes, families, and intimate spaces — and from there extends outward. This remarkable coalition provides urgently needed services, but even more; it's also a movement for social and cultural change, dedicated to transforming the world to benefit the least powerful among us. Thanks be to God!"
Margaret "Peggy" Rotundo
Margaret Rotundo – known to most as Peggy- has been an elected official for 23 years, first serving on the Lewiston School Committee and then in the Maine State Legislature for 16 years. She is currently the Director of Policy and Strategic Initiatives at the Bates College Harward Center for Community Partnerships. Peggy serves on MCEDV's Board because, in her words, "I believe that all people should be able to live with dignity, hope, opportunity and without fear. The MCEDV helps further this vision."
Emily Cain
Emily Cain is a former Maine State Legislative leader who joined EMILY's List as Executive Director in 2017, bringing a decade of experience as a state legislator and public policy leader, two cycles as one of the country's top ranked Democratic congressional candidates, more than a decade of work in higher education and recent leadership as Chief Strategy Officer for HistoryIT, a private sector tech company. Emily was first elected to office at age 24, and made her mark in Maine politics by serving in both the House and Senate over five terms in the state legislature, leading the Appropriations Committee as Chair and serving as the youngest House Minority Leader in state history. In 2012, against all odds, Cain led House Democrats back into the majority by recruiting top candidates, electing more women, and winning tough seats in Maine's challenging rural areas. As a leader in the legislature Emily Cain was known as a tough negotiator, deal closer, and champion for women, equality, domestic violence prevention, and economic development. In 2013, Emily was recognized by MCEDV for her work advancing landmark and bipartisan work passing domestic violence legislation. In 2014 and 2016 Emily ran for U.S. Congress in two of the most competitive house races in the country. Emily is a graduate of the University of Maine and Harvard University. She lives in Orono with her husband, Danny Williams, and their dog, Bartlet the pug. Of her work with MCEDV, Emily says, "I am committed to breaking the cycle of domestic violence in Maine. Everyone deserves to feel safe and respected in their relationships. It's going to take all of us working together, and leadership from government, community, and business. This is on all of us and that is why I am so proud to be a part of the work of MCEDV."
Beth Edmonds
Beth Edmonds is a longtime women's activist who has served on the NOW National Board and the Maine Choice Coalition in her early career. From 2000 to 2008, she served in the Maine Senate and was elected Senate President in both 2004 and 2006. She worked for the Town of Freeport as Children's Librarian from 1990- 2005 and as Library Director from 2005 to her retirement in 2016. Beth says, "I have been an activist working for women's liberation my whole life and joining this board is another good step in that direction." She lives in Freeport with her husband, Dan Nickerson.