On April 28th, MCEDV joined with members of the Maine's Domestic Abuse Homicide Review Panel at a virtual press event to present the Panel's 13th Biennial Report. In addition to reviewing cases from the last two years, the Report includes a 20 year lookback at domestic abuse homicide in Maine, identifying areas of progress and work still to be done.
The press event began with Governor Janet Mills sharing her own story of having a boyfriend hold a gun to her head, saying, "I will never forget that night, and I will always know that I was one of the lucky ones." Governor Mills identified efforts to restore Maine's public health nursing program, new laws addressing stalking and strangulation, and Maine's so-called "yellow flag" law that allows the removal of weapons from people who pose a danger to themselves and others as among the successful policy changes connected to the Panel's efforts.
The Panel, housed within the Office of the Attorney General and comprised of members from a wide range of community sectors, meets monthly to review cases of domestic abuse homicide in order to identify what Maine's systems can do differently to support victims, hold people who abuse to account, and prevent future murders. This year's report separates out intimate partner violence from intrafamilial violence in the 20-year data review, which panel members say reveals important nuances in terms of strategies for prevention and intervention.
Panel Chair Lisa Marchese remarked at the press conference, "It is never easy to know what to say or do. It doesn't feel safe to sometimes be involved. But when I look at the past 20 years that is the one area that I feel badly about: that we haven't helped enough people understand how to help victims of domestic violence or hold offenders accountable."
Panel member and MCEDV Executive Director Francine Garland Stark spoke to the same theme, saying, "The Panel observed that in so many cases family, friends, neighbors, or coworkers were aware of domestic abuse occurring. And many provided help, while others felt helpless to do anything. There is nearly always something to be done."
She went on to observe, "When we're reviewing these cases on the Homicide Review Panel, it is very infrequent that the victims of the domestic violence homicide have ever… reached out to a Domestic Violence Resource Center for help." Stark urged community members to connect their loved ones with advocates, noting, "People call us all the time, but only because somebody has really encouraged them to do it."
To reach a local Domestic Violence Advocate for yourself or on behalf of someone you know, dial 866-834-4357 (Deaf or hard of hearing: 800-437-1220). Advocates are available 24/7.
Find the Report here.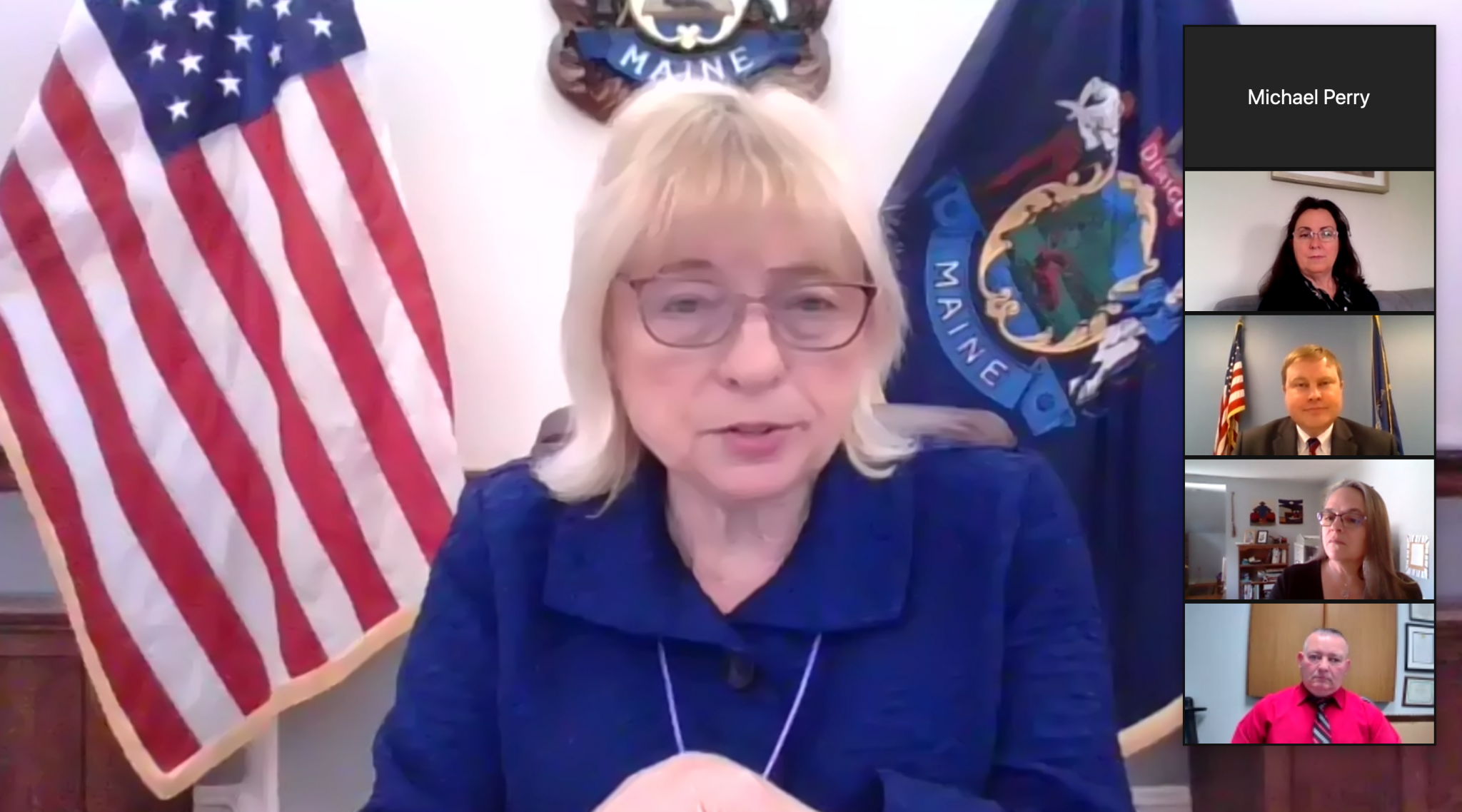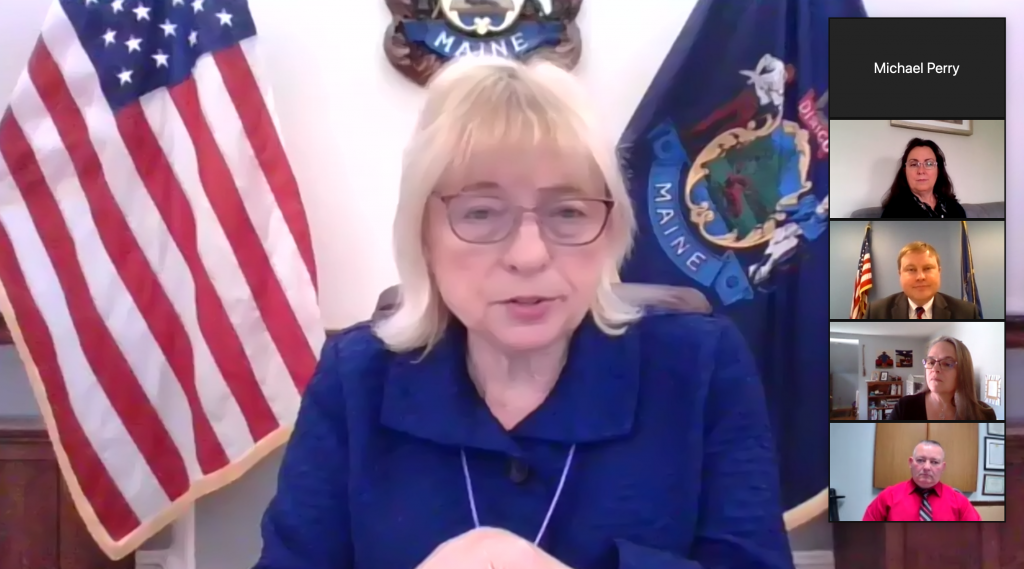 Governor Janet Mills speaks at the virtual press conference.