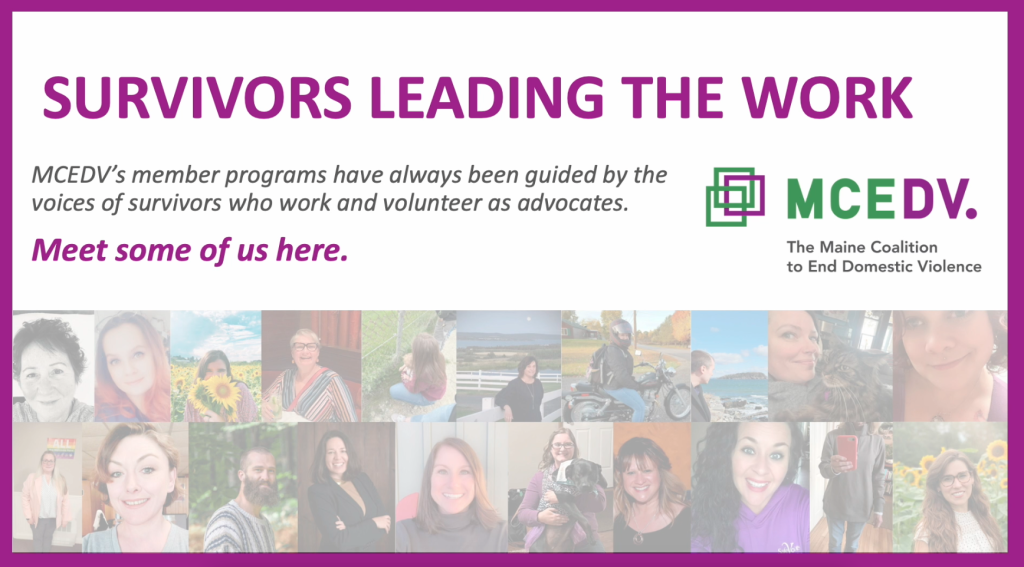 Throughout MCEDV's network there are many people working and volunteering who are survivors themselves, and still more who have other kinds of personal experience of domestic abuse and other forms of violence. In a new video compilation, MCEDV is highlighting the faces and voices of just some of these folks. Watch the video here.
"We are proud to recognize the many survivors who are working every day to support other survivors in Maine," says Regina Rooney, MCEDV Education & Communications Director. "We often don't lead with these stories, because as advocates we are focused on centering the people in front of us, not ourselves. Nonetheless, we bring our personal experiences to our work, whether that's supporting people one-on-one, advocating to improve systems, or working to change public policy."
MCEDV and our member programs were founded by survivors and the people who loved them, and we continue to be a rigorously survivor-centered, -led, and -supported movement.